"Generally speaking, the larger the distance between the design and engineering..."
– Mind the Gap
The three types of specialist →
Cue The Beatles.
McDonald's Theory →
"No. Shut up. Stop sabotaging yourself."
"Be suspicious of lists, advice, and lists of advice."
– Frank Chimero × What Advice Would You Give a Graphic Design Student?
Quotes and Accents →
If you use a Mac, learn and use these keyboard shortcuts. It's for the good of humanity.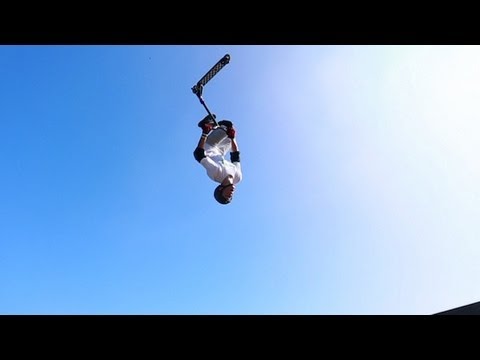 "After acquiring users, the real battle to keep and ultimately monetize consumers..."
– App Engagement: The Matrix Reloaded
Principles of User Interface Design →
Yours vs. Mine, a UI Conundrum →
cameronmoll: Dustin Curtis, adding his voice to a dilemma that I've had to wrestle with almost since day one of my career: A question that inevitably comes up very early in the process of designing a new app is this: should the interface refer to the user as "your" or "my" when talking about the user's…
3 tags
Git: subtrees versus submodules →
I recently learned about a newish feature of git called subtrees. They're conceptually similar to submodules, with a few differences. I wrote up a quick gist about why I think subtrees are a better way to include subprojects than submodules.
4 tags
Journey of a lifetime
Seventy-five years ago the average rent for a house in the US was $27 per month, cars looked quite different from today, and a young man in Tokyo named Jiro was beginning a journey that would consume the rest of his life—a journey he's still on today and says he hasn't finished. Jiro Dreams of Sushi is a film documenting this remarkable man's tireless endeavor of honing the...
Writing killer subject lines →
Solid advice on writing effective subject lines, and I learned about something I hadn't heard about before: CopyHackers.
Top-Down Dates →
This may be the most lucid description I've ever read on the pros, cons and uglies of top-down dates. Fantastic.
"A man who becomes conscious of the responsibility he bears toward a human being..."
– Viktor Frankl quoted in There's More to Life Than Being Happy
"There's nothing that can fill your underwear faster than seeing your product..."
– Safari is released to the world
Pretty Design Isn't Always Effective Design →
wpeng: The Design Stack: A Framework for Effective Design "In most people's vocabularies, design means veneer. It's interior decorating. It's the fabric of the curtains of the sofa. But to me, nothing could be further from the meaning of design. Design is the fundamental soul of a human-made creation…
Hartmut Esslinger's Early Apple Computer & Tablet... →
This makes me think: what will the original iPad and iPhone look like in 30 years?
John Cleese on the 5 Factors to Make Your Life... →
This is the extraordinary thing about creativity: If just you keep your mind resting against the subject in a friendly but persistent way, sooner or later you will get a reward from your unconscious.
Is the startup crunch coming? →
The startup industry is learning a collective lesson: building a consumer internet business is really hard. Yep.
The Biggest Problem in Mobile: Retention →
By far, the biggest problem facing mobile companies today is retaining the users that download their applications. This begs the question: how do you retain users in the increasingly throwaway world of apps? Solving real problems or creating sustainable enjoyment is a must, both is best. Creating throwaway products to combat a throwaway mentality surely won't work.
The Zaarly Blog: The Paper Trail Behind Building... →
Products can be built in many different ways. But, no matter what the process, usually the end goal is always the same. A simple, useful and meaningful product that people love.
User Experience Lessons From the New Facebook iOS... →
A good look at some of the subtle UX improvements in the new Facebook iPhone app.
"The details are not the details. They make the design."
– Charles Eames
A New Adventure Begins
Tuesday was my last day at Hipstamatic. I had the privilege of working with some amazing people during my time there, but over the last couple of weeks it became clear that it was time for me to seek my next adventure. I haven't had an extended break from work in a long time, so I'm going to take the next month or so off to recharge. I'm talking with a few startups in SF,...
The Path to Exponential Growth →
Slow and steady wins the race.
How You Do What You Do
This past week I had the joy of seeing Sigur Rós play an absolutely stunning live show in Portland. The music and visuals were emotionally powerful and mesmerizingly beautiful. People packed the Edgefield to see them perform, but one seemingly small moment made a big impact on me. Maybe even more than the music itself. The band entered the stage without saying a word and played for about an hour...
Two Companies
What two companies do you wish you joined at their beginning? I was asked that question the other day. I thought it was an interesting question that elicits a person's core beliefs about what a company should be about. My on-the-spot answers were Path and The Omni Group. Path When Path first launched, I was immediately drawn in. I'm wary of the "live your life in public"...
Destined To Fail →
stevenkovar: This is the story of Bill. Bill is a field technician working as a contractor for Time Warner Cable. He doesn't know it yet, but he is assigned to my cable installation today (thanks to him I am able to write this—thanks Bill!). What he does know is that my experience with him will be painful…
"As software engineers, we need to realize we are really social engineers, and..."
– The Farmer & Farmer Review . Modern Medicine . A Self-Fulfilling Prophecy
"The proper function of man is to live, not to exist. I shall not waste my days..."
– Jack London
Welcome to Digg v1
rethinkdigg: Amazing accomplishment in just six weeks. I used to *love* Digg; I'm really excited to see where they take it next.
Is it time for password-less login? →
I agree that we need to come up with a better way for identifying ourselves to applications than username and password. But since increasingly users have a mobile device readily available, I'm wondering if using an SMS solution or maybe even something like AlterEgo would be better.
"Efficiency is doing things right; effectiveness is doing the right things."
– Peter Drucker
Being a Developer Makes You Valuable. Learning How... →
"Developers are in the best position to succeed – they have the hard skills and everything else is learnable."
The Sparrow Problem →
Dave presents an in-depth analysis of why Sparrow, a seemingly successful product, would choose to sell to Google. It's hard to make a profitable business in the App Stores with the current trend of price toward free. In-app purchases are one way businesses get around this, but not every business model easily supports using IAPs. It'll be interesting to see how businesses adjust.
Iron Yard Labs Recap
This past week, I spent a day mentoring the teams in the inaugural class of The Iron Yard Labs, a 13 week startup accelerator in my favorite southern city, Greenville, SC. It was a packed day, but so much fun! I'm already looking forward to participating with next year's class. I think a lot about how to make great products, so in the morning I took a little bit of time to talk about...
Kathy Sierra at Business of Software 2009 →
Make better users, not better products.
Startup Equity For Employees →
A good explanation of the different types equity offered by startups.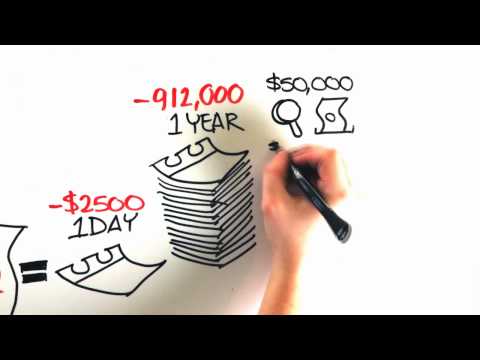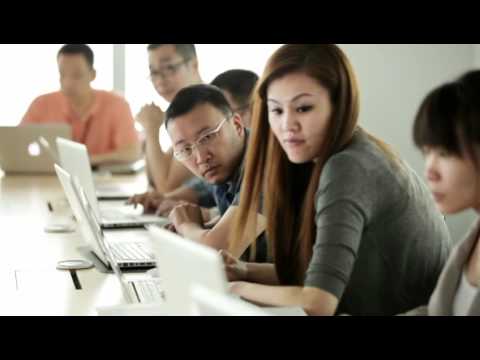 "An adventure is only an inconvenience rightly considered. An inconvenience is an..."
– G. K. Chesterton
How to hire a product manager →
2 tags
Sterling
Emily and I were walking in the Mission this weekend when a guy started walking next to us and asked if we minded if he walk and chat with us on such a lovely day. I saw the newspaper, Street Sheet, in his hands and knew he was trying to sell a copy to me, but I obliged anyway and began a 10 minute conversation with this gentleman. We discussed where he grew up, that his father grew up in a...
William Peng: Frankenstein Products →
wpeng: One of the biggest challenges in building a product is prioritization. When you have 1,000 things bombarding you and demanding your attention, it's hard to figure out what is most important. You have your customers telling you one thing (vocal minority), your team and investors telling you…
Winning and Losing →
squaredeye: He only had one black king left on the board. The South Carolina heat sat at the table with us like an oppressive judge. Only real checkers today, no pulled punches. Brighton had played with real cunning for a near seven year old, but his papa had finally cornered him in an impossible loss….